ABOUT SOUTH TEXAS WHITETAIL DEER HUNTING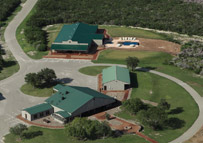 At InFlight Outfitters we are committed to providing a warm, comfortable and friendly environment and the best Trophy Whitetail Deer Hunting in Texas. We want each of our Trophy Whitetail Deer Hunters to relax and indulge themselves in a peace and tranquility that they just can't find in their daily world.
We are about South Texas hospitality and our passion is to share that hospitality with others. Don't let our name fool you.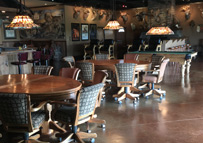 Although InFlight Outfitters began in the 1990's as a Premier South Texas Wing Shooting Destination, we have also been managing South Texas Trophy Whitetail Deer since 2004.
We began with improving our Whitetail Deer Ranch through pasture improvements, the implementation of watering sources and predator control, followed by Whitetail Deer Genetic Management and supplemental feeds.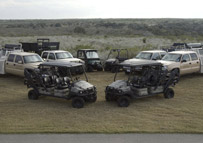 Today, InFlight Outfitters boasts a thriving population of South Texas Trophy Whitetail Deer. Our vision is continually expanding and finding new ways to make InFlight Outfitters the hunter's choice for World Class Trophy Whitetail Deer Hunting in South Texas.
Check in often as we continue to grow and provide exciting new ideas in the days to come. Highlighted by a courteous, professional, and dynamic staff is our Ranch General Manager David Green. David's experience includes 8 years in the Restaurant & Bar industry, and over 35 years in the Outdoor Entertainment Industry including Fish and Game Outfitting, Game Management and Hunting Operations.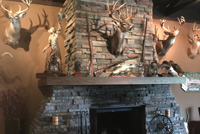 Our seasoned staff has come together to ensure that the quality, integrity and the consistency of our Trophy Whitetail Hunting Ranch is second to none. We believe you will find our staff to be a notch above the rest as we enjoy what we do and it shows.
We're always "on the hunt" for quality individuals to join our team.
Our current growth track is continually presenting new opportunities in our ever-expanding hunting operations for general laborers, chefs and guides.
If you are interested in joining a winning team, please Call or write for more information.